April 2020 Market Report
Data from Boise Regional REALTORS® (BRR) and the Intermountain MLS (IMLS) as of 5/13/2020. These statistics are based upon information secured by the agent from the owner or their representative. The accuracy of this information, while deemed reliable, has not been verified and is not guaranteed. The IMLS and BRR provide these statistics for purposes of general market analysis but make no representations as to past or future performance.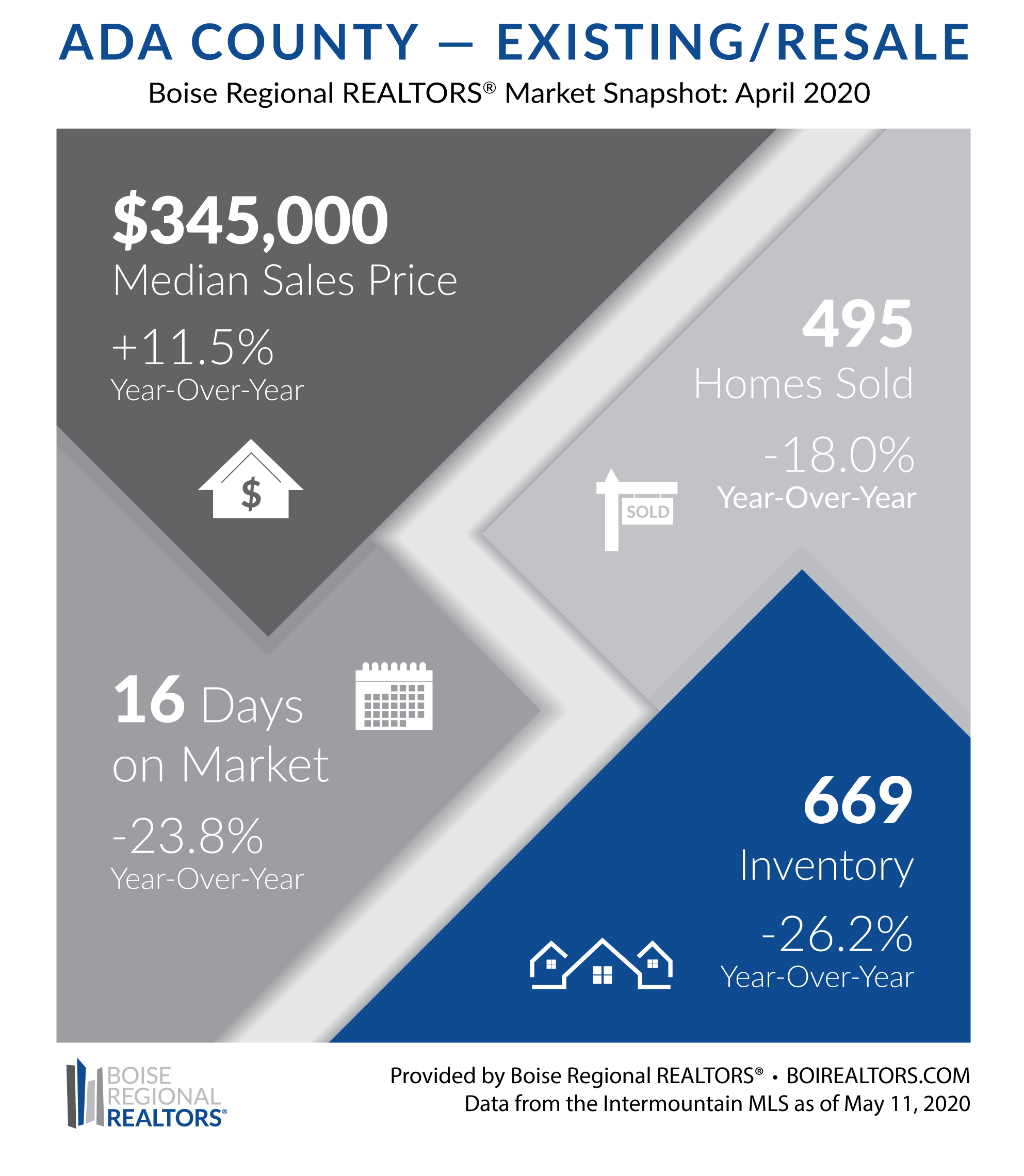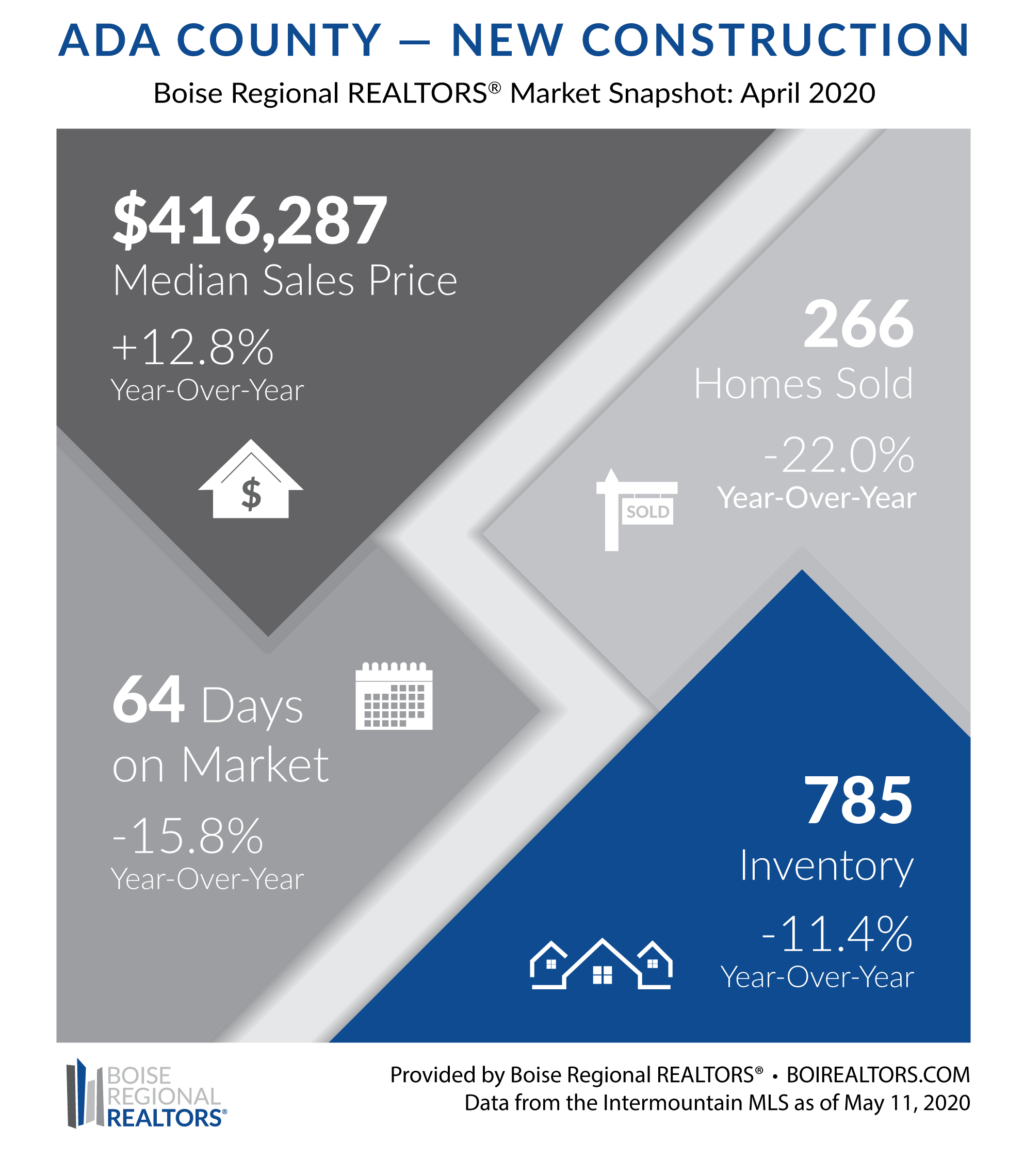 Key Takeaways:
There were 761 home sales in April 2020, down by 19.5% compared to the same month last year. This dip in sales was expected as REALTORS® and consumers heeded Idaho's stay-home order for any non-essential transactions but expected to rebound over coming months as the state moves through its phased reopening plan.

In April, 35.0% of closed sales were for new homes and the segment had a median sales price of $416,287, compared to $345,000 for existing/resale. Overall median sales price in Ada County reached a new record of $374,900, up 13.6% year-over-year and up 2.2% from March 2020.

Home buyer demand continues to outpace supply. Overall month's supply of inventory is sitting at just 1.7 months. A balanced market is between 4-6 months of supply.
Weekly Snapshots
May 4-10, 2020 April 27- May 3, 2020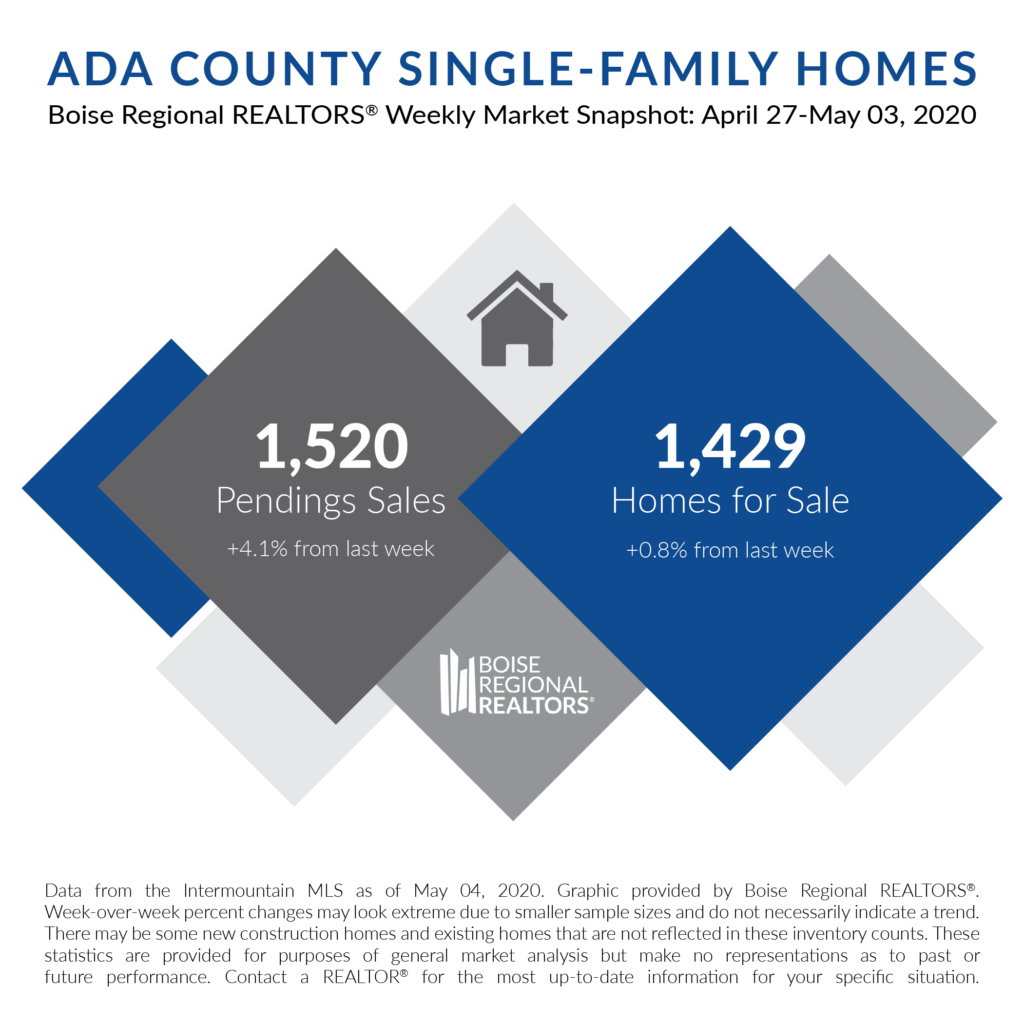 April 20-26, 2020 April 13-19, 2020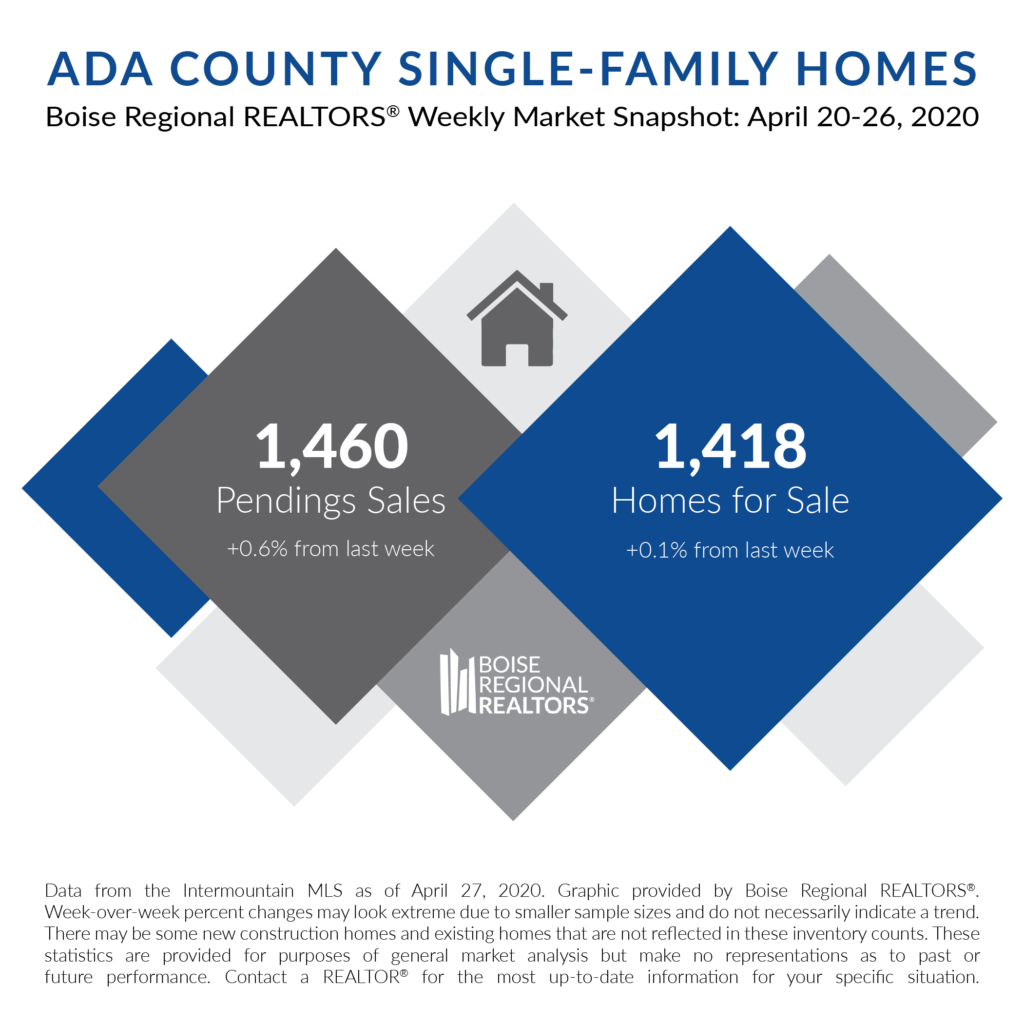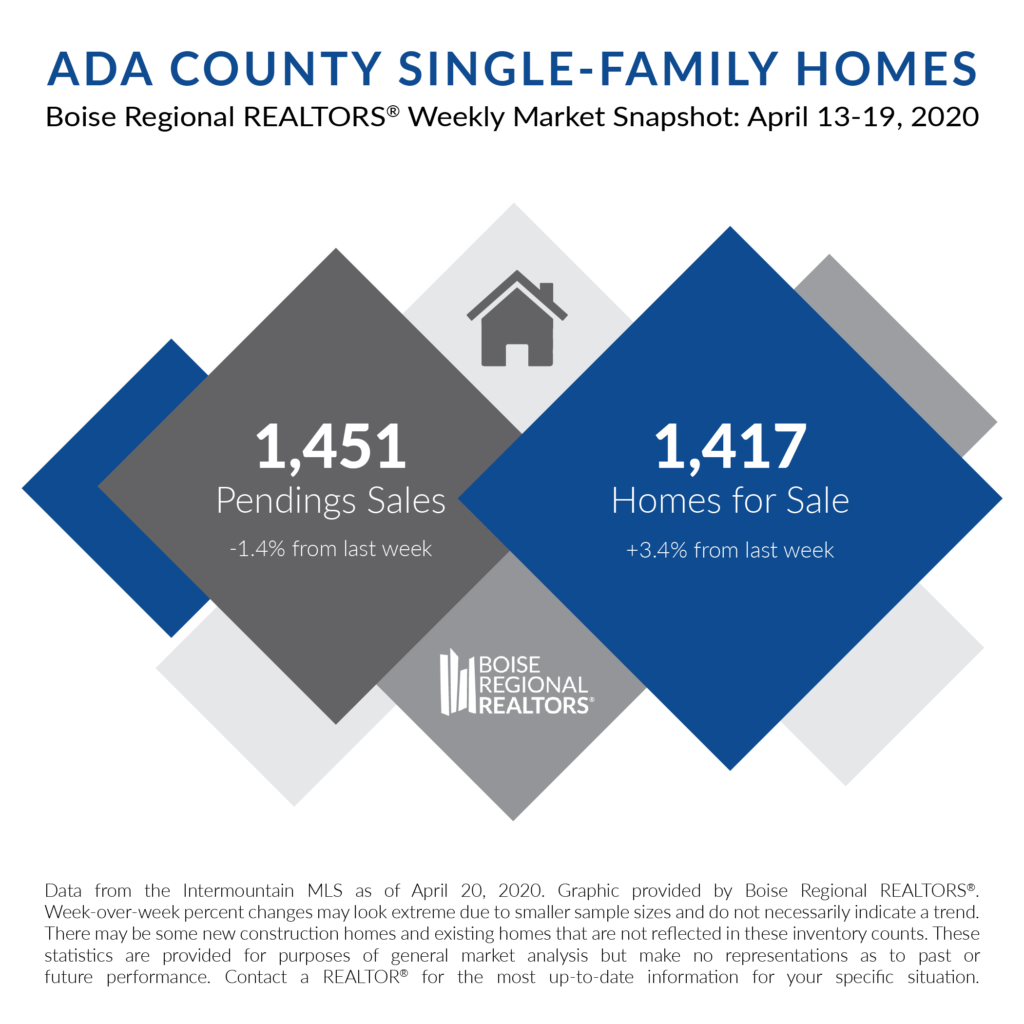 April 6-12, 2020 March 30-April 5, 2020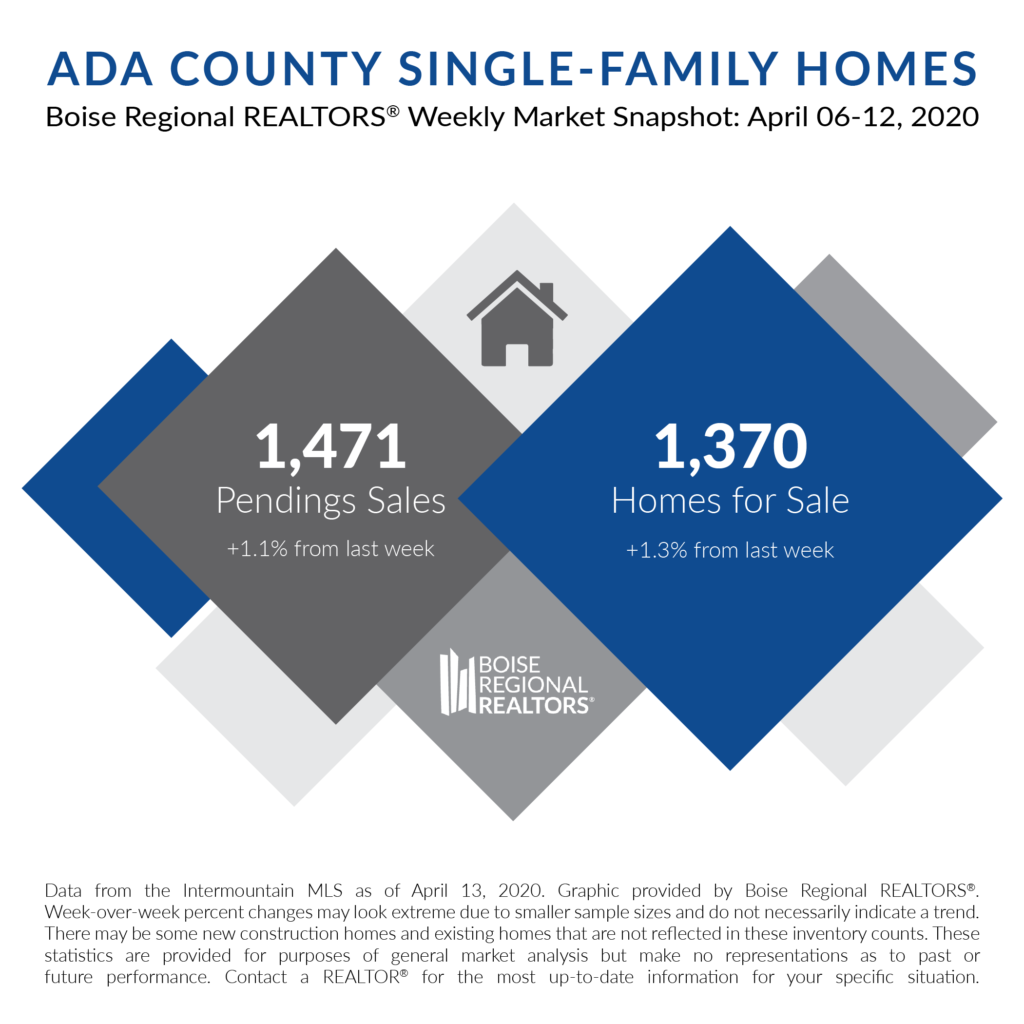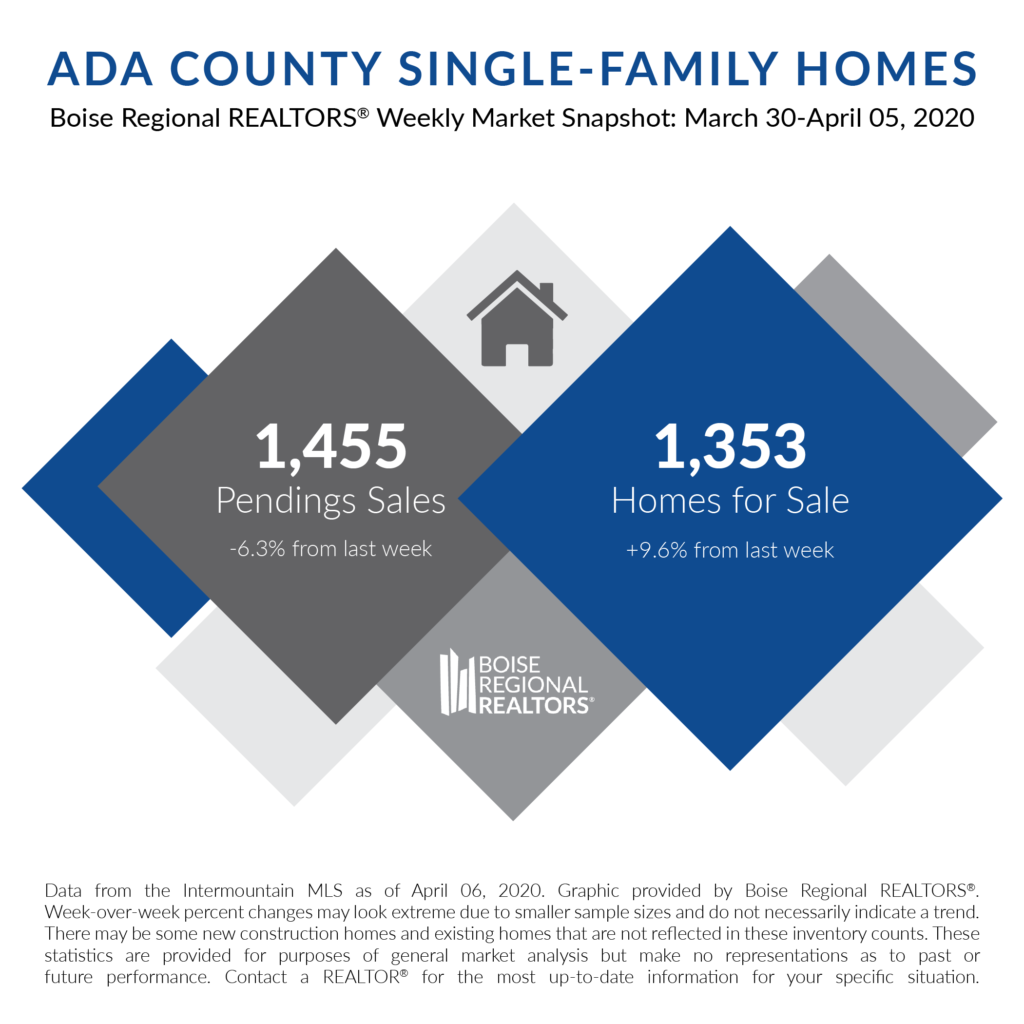 March 23-29, 2020 March 16-22, 2020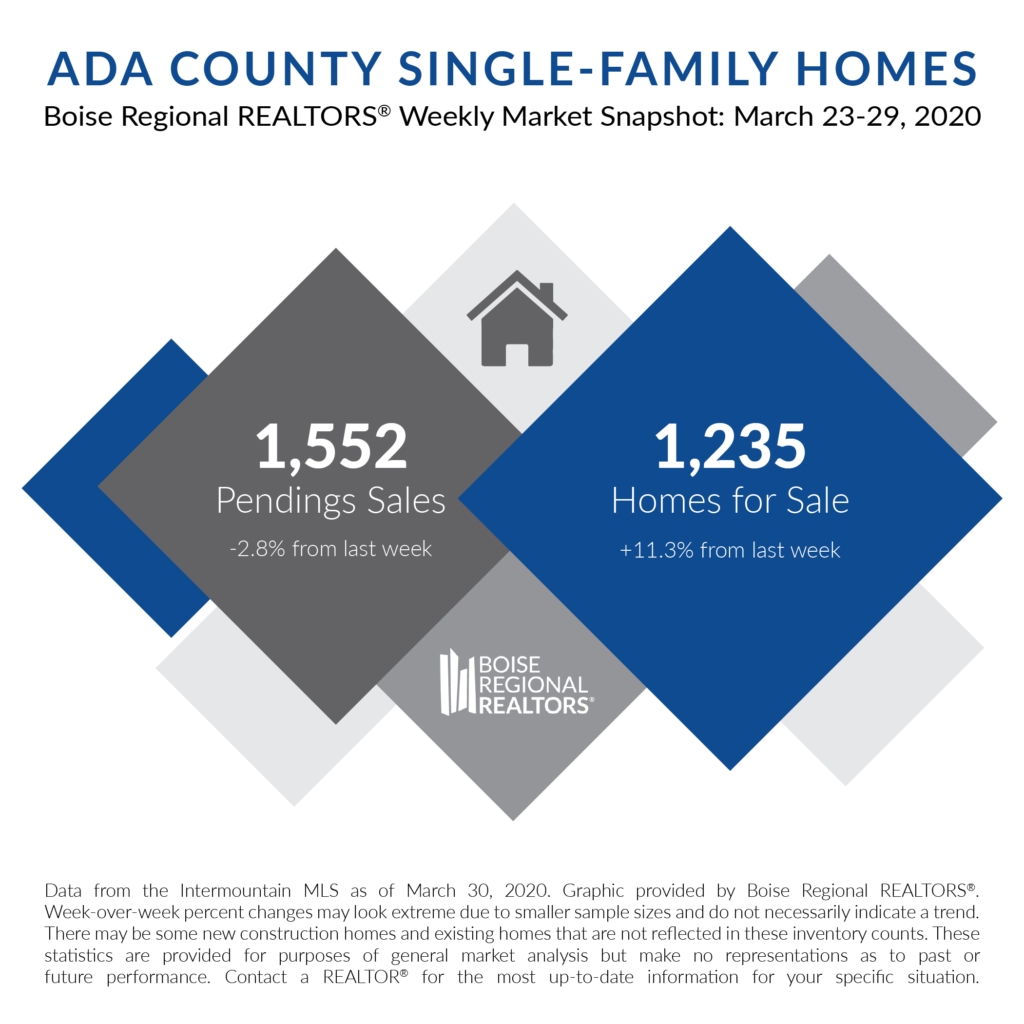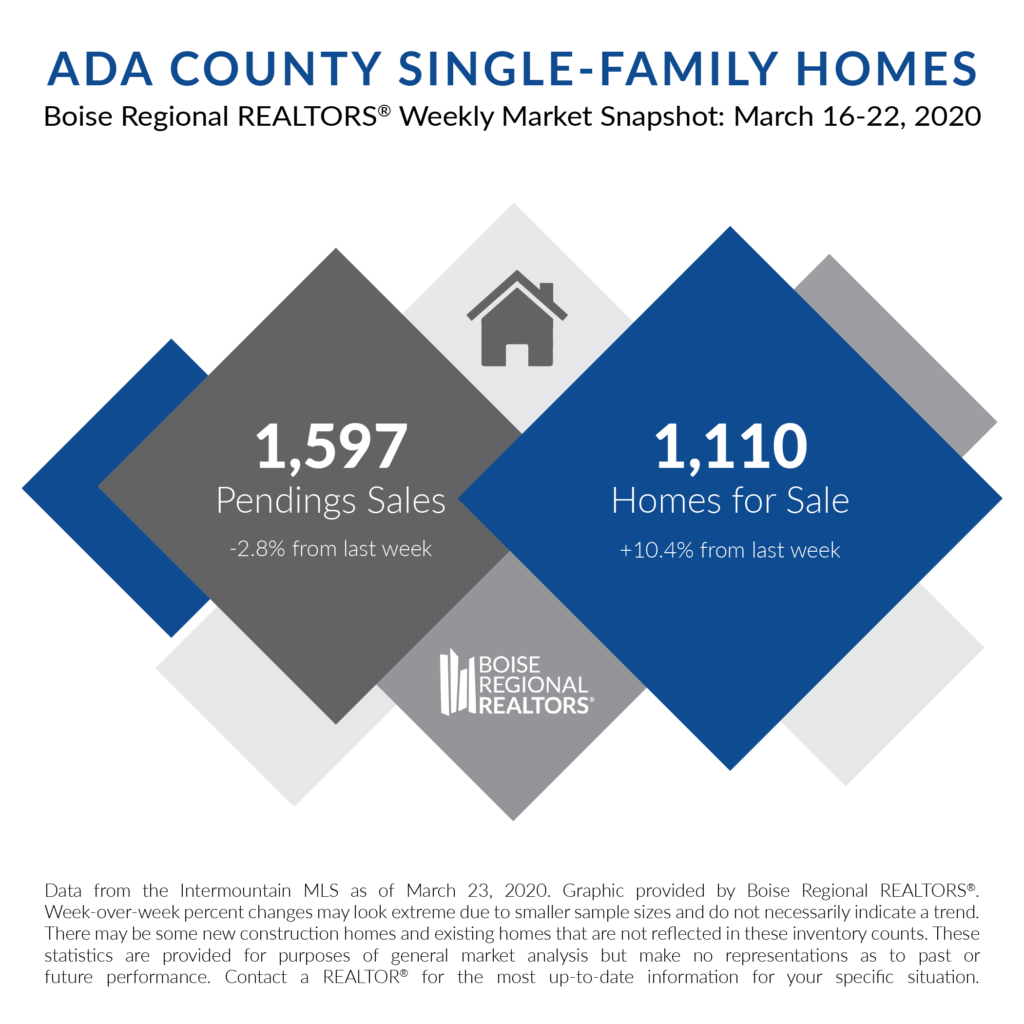 March 9-15, 2020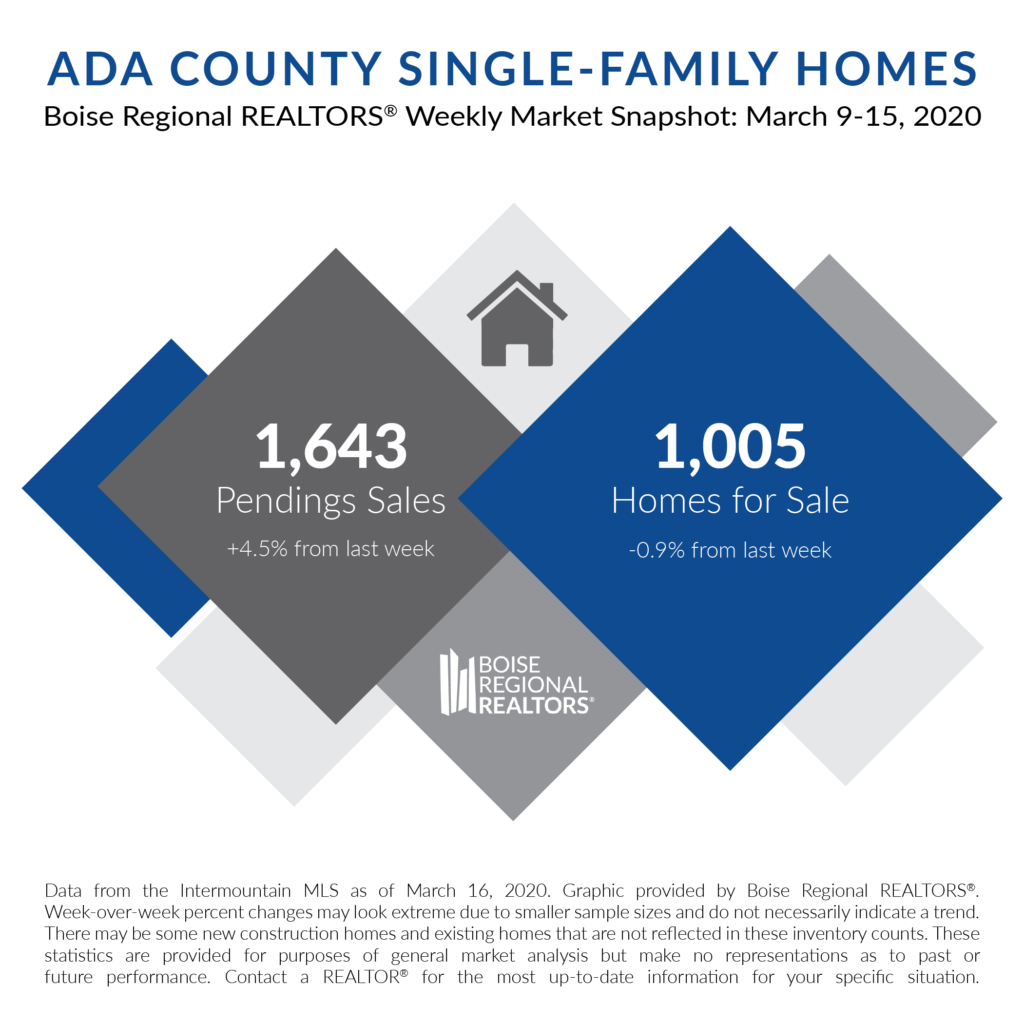 Have questions? Contact ESCO Real Estate by phone at 208.724.4649 or email.