APRIL 2021 Market Report
The fast pace of the market was due to the insufficient supply of homes for sale compared to buyer demand. This imbalance in supply versus demand, as well as the fact that nearly 70% of buyers of existing/resale homes paid more than the list price last month, put upward pressure on home prices. The median sales price in April reached a record $489,000 for existing/resale homes — up 2.8% from March 2021.

Another factor impacting price was the historically low mortgage rates, which enabled some buyers to purchase at these higher price points, or, allowed them to increase their offers to be more competitive.

New construction home prices also reached a median sales price record of $469,900 in April 2021 — an increase of 1.9% from March 2021. In addition to buyer demand, prices for new homes reflect the ever-increasing cost of materials, especially lumber. Using the most recent data available, through March 2021, the national price of lumber and wood products increased by 28.8% since 2020, and by 30.5% since 2019.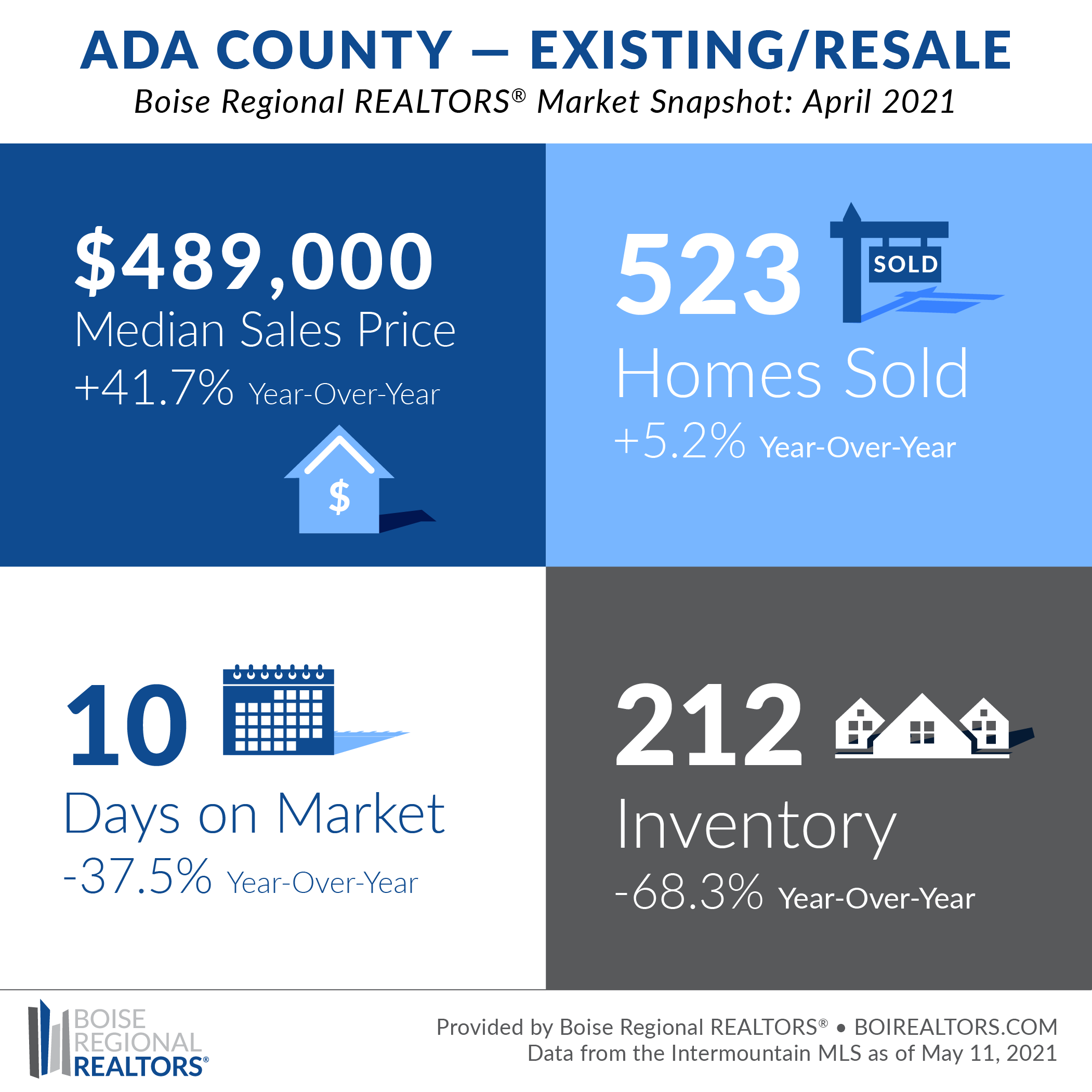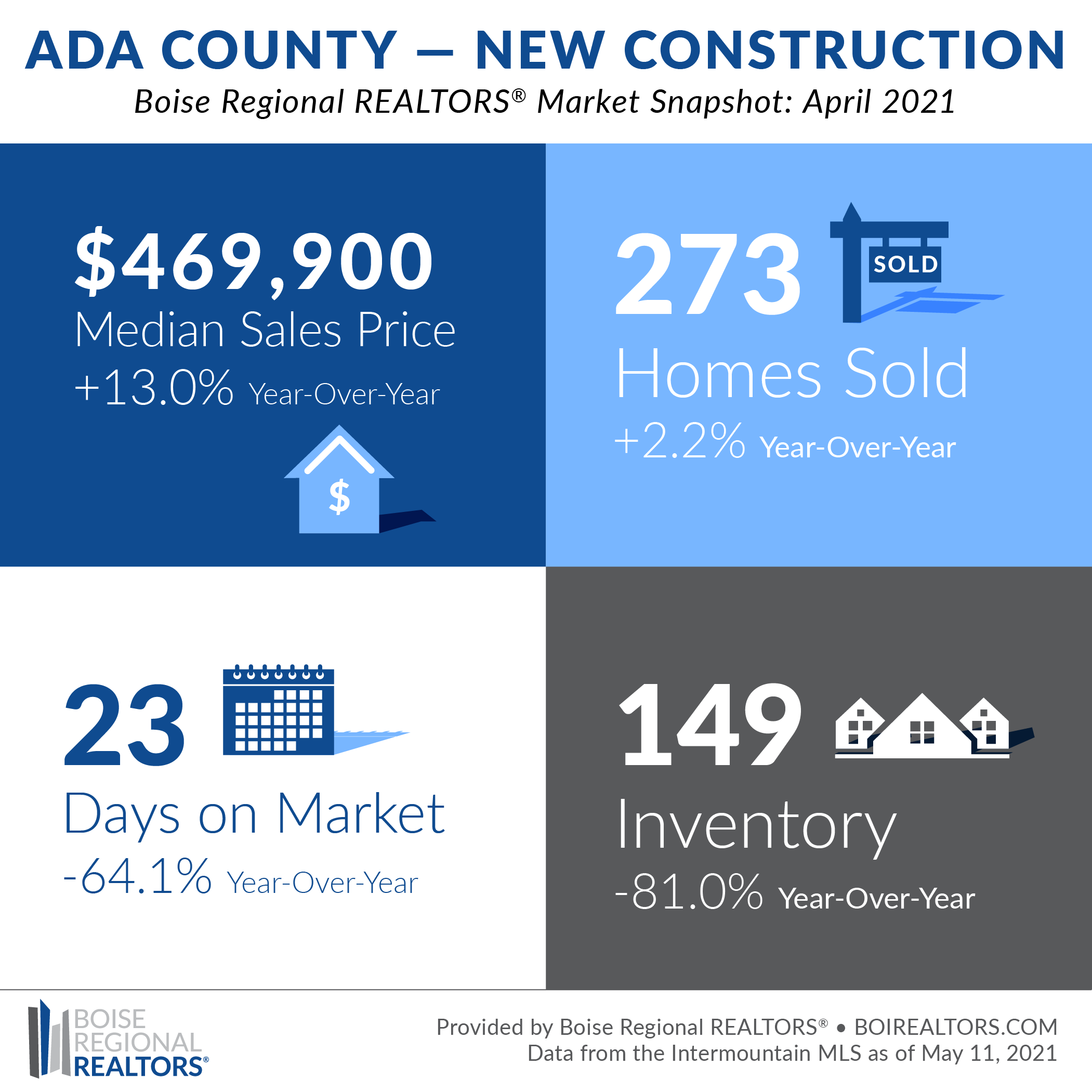 Data from Boise Regional REALTORS® (BRR) and the Intermountain MLS (IMLS) as of 5/12/2021. These statistics are based upon information secured by the agent from the owner or their representative. The accuracy of this information, while deemed reliable, has not been verified and is not guaranteed. The IMLS and BRR provide these statistics for purposes of general market analysis but make no representations as to past or future performance.
Have questions? Contact ESCO Real Estate at 208.724.4649 or email.