AUG 2020 Market Report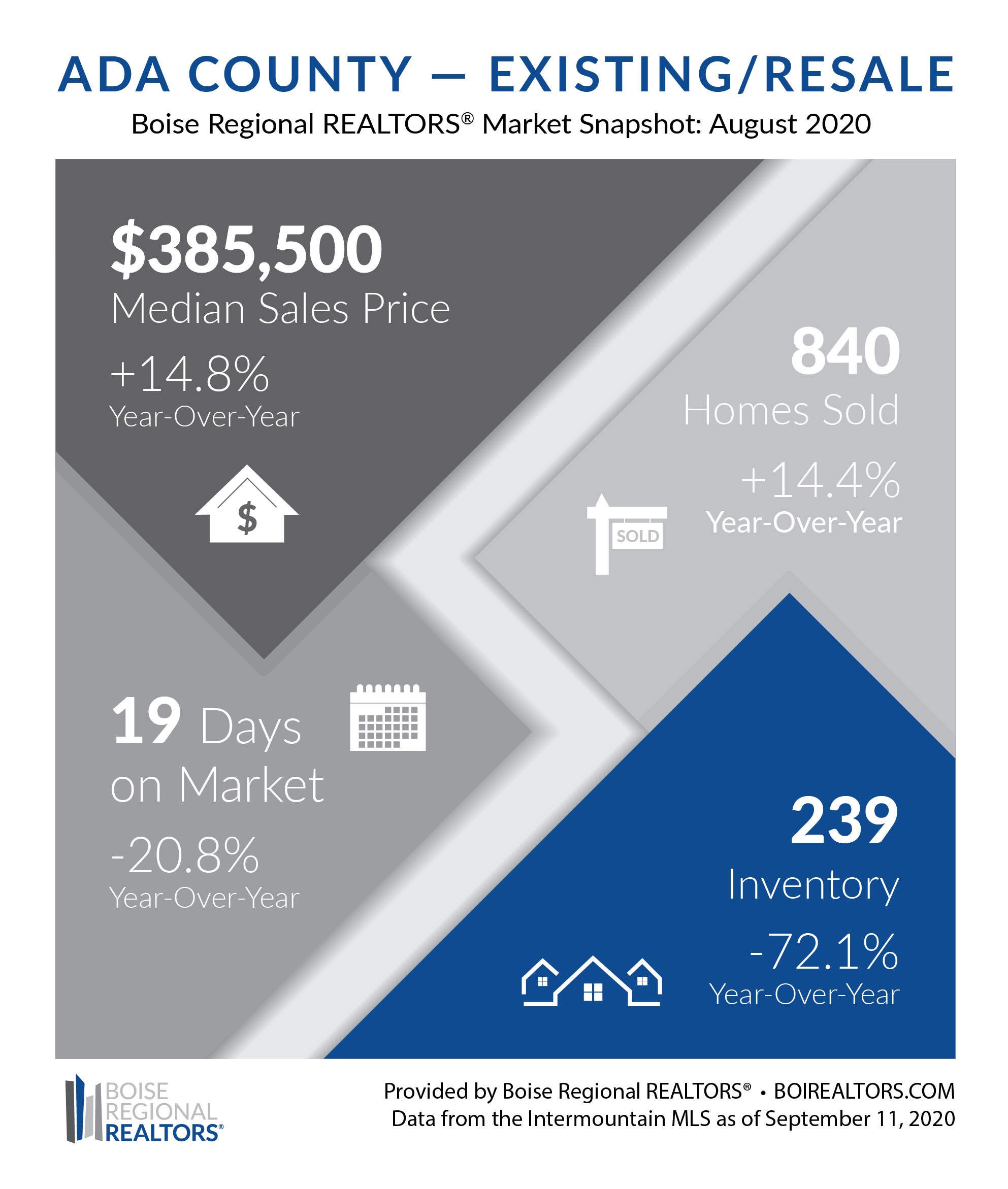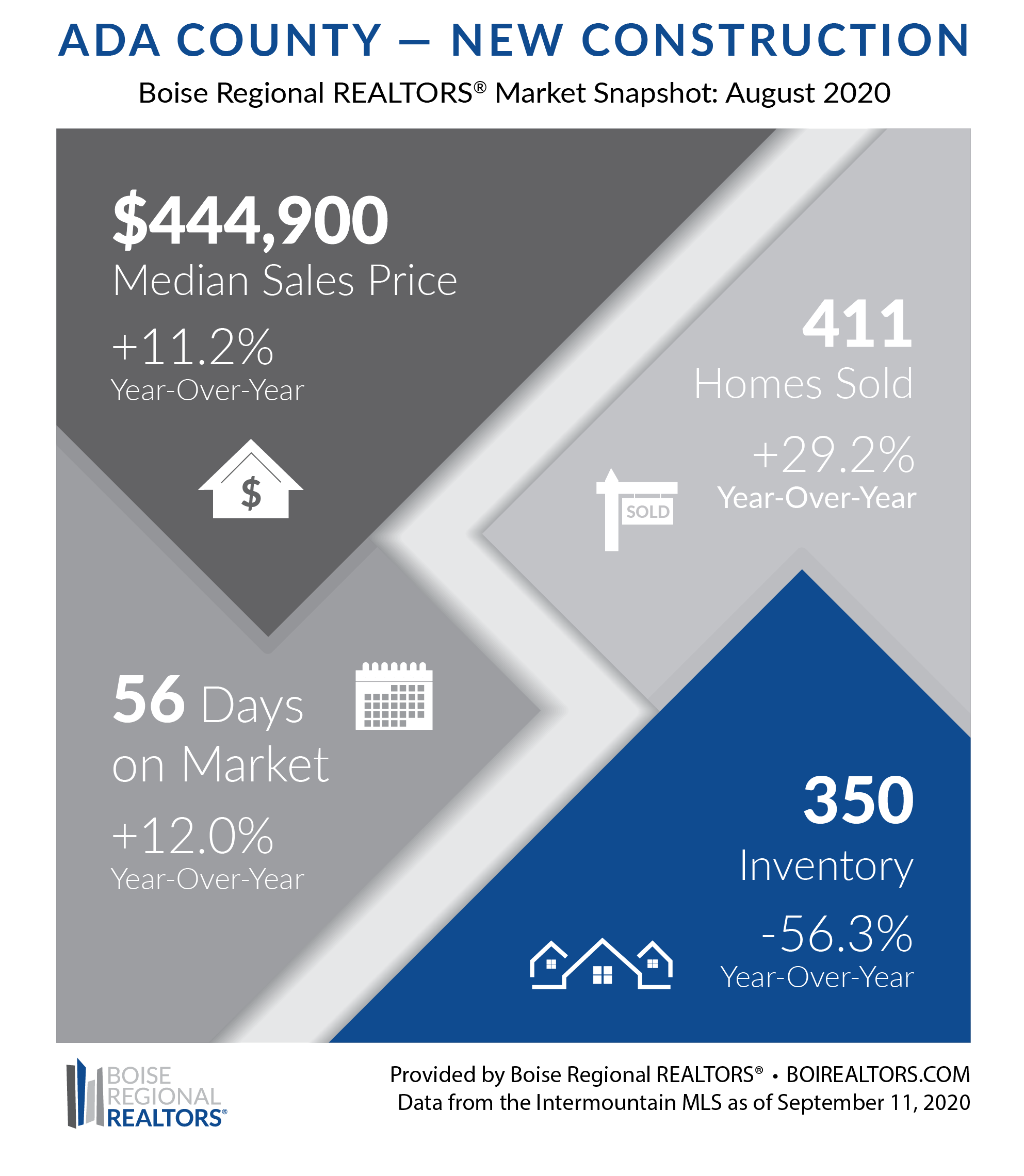 Key Takeaways:
August median sales price for combined existing/resale and new construction homes reached $400,000, up 12.7% year-over-year, surpassing the previous high in July 2020 of $390,000.

Home prices continue to be driven by shrinking supply of existing homes for sale compared to demand. There were only 589 homes available for purchase at the end of August; 239 were existing homes, down a drastic 72.1% year-over-year, and 350 new construction homes, down 56.3% year-over-year.

Home prices are also impacted by the mix of sales. The new construction homes comprised 32.9% of all closed sales, at a median sales price of $444,900. In addition to greater demand for new construction, due in part to limited existing inventory, new construction prices are also being driven up by rising lumber prices.

Another factor is the historically low mortgage interest rate which allows buyers to purchase at higher price points. For comparison purposes, the rate in August 2006 (the market's previous peak) was at 6.5% versus 2.9% in August 2020. This has kept monthly payments at roughly the same as what they were during the previous peak in 2006, despite the increase in home prices.
Have questions? Contact ESCO Real Estate by phone at 208.724.4649 or email.
Data from Boise Regional REALTORS® (BRR) and the Intermountain MLS (IMLS) as of 9/14/2020. These statistics are based upon information secured by the agent from the owner or their representative. The accuracy of this information, while deemed reliable, has not been verified and is not guaranteed. The IMLS and BRR provide these statistics for purposes of general market analysis but make no representations as to past or future performance.