DEC 2020 Market Report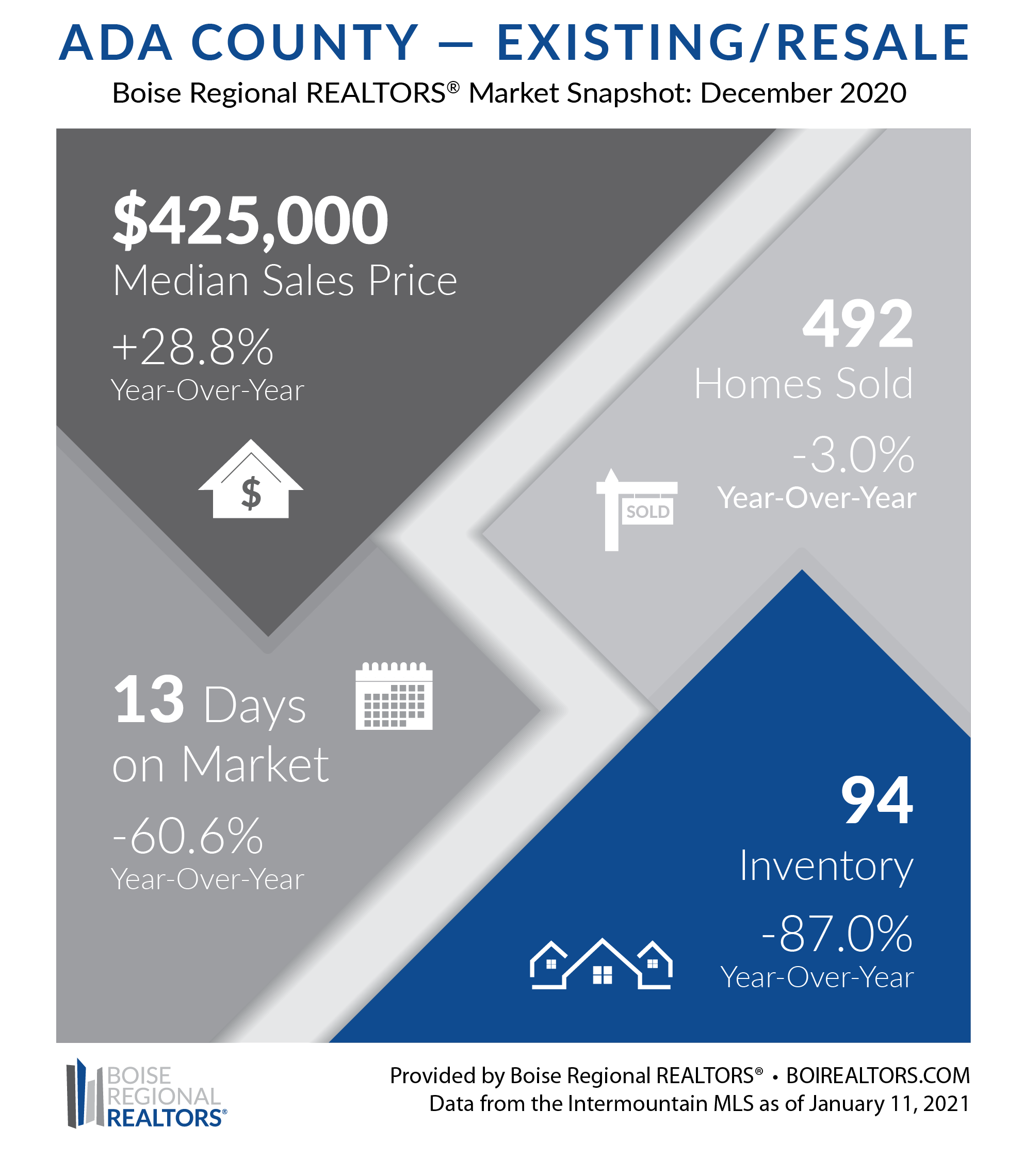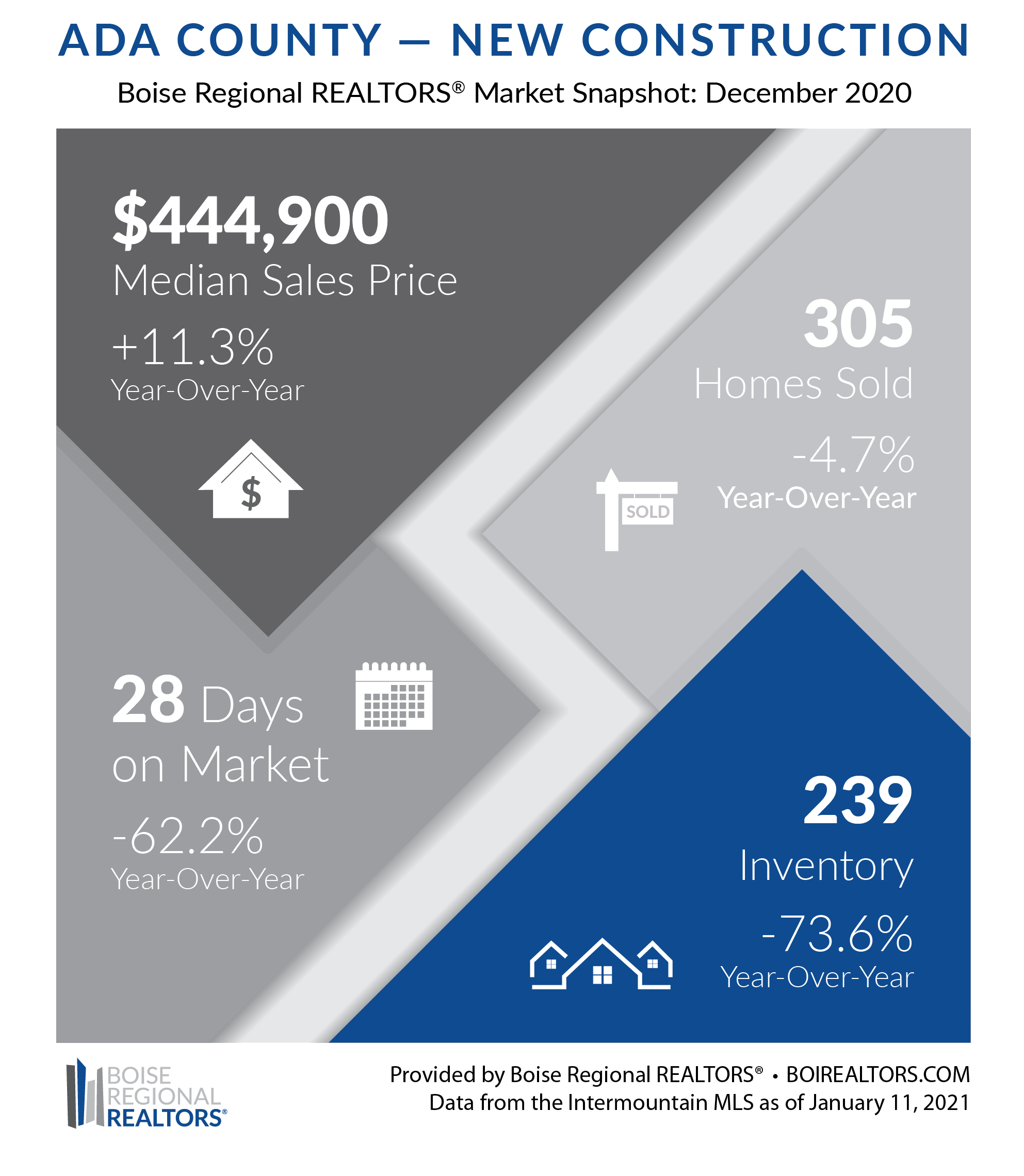 Expect to see continued growth in 2021. National Association of REALTORS® included Boise in their list of markets that are "expected to perform well in a post-COVID-19 environment." Below are year-end market highlights:
According to Freddie Mac, the 30-year fixed rate mortgage in the U.S. was at 3.11% on average in 2020. The historically low interest rates increased purchasing power for buyers, allowing them to buy despite the rising prices.

A major factor that pushed home prices up was insufficient supply compared to demand. For most of the year, the average Days on Market for existing homes was at 20 days in 2020, compared to 42 days in 2019.

Several factors restricted inventory including a surge in refinancing at the beginning of the year, COVID safety concerns or general uncertainty, delayed listings until next home is found which is taking longer due to already limited and fast-moving inventory, or people may have been unable to manage a sale while working from home or attending school.

New homes accounted for 34.2% of all sales in 2020, up slightly from 2019. New construction typically costs more than an existing home due to increasing prices of land, labor, and materials, so as the share of new home sales increases, it pushed up the overall median sales price. According to Construction Monitor, 3,336 permits were approved for new single-family homes throughout ADA County during 2020. When compared to the 4,010 new homes that sold in 2020, it suggests that demand is absorbing all supply that becomes available, reinforcing the need for continued building.
Have questions? Contact ESCO Real Estate by phone at 208.724.4649 or email.
Data from Boise Regional REALTORS® (BRR) and the Intermountain MLS (IMLS) as of 1/12/2021. These statistics are based upon information secured by the agent from the owner or their representative. The accuracy of this information, while deemed reliable, has not been verified and is not guaranteed. The IMLS and BRR provide these statistics for purposes of general market analysis but make no representations as to past or future performance.